EverydayCats Live Webcam. Keep up with Icebox, Creampuff and Sox, Live!
02/12/2013 (www.everydaycats.com)
For a few days I have decided to open the EverydayCats Live Webcam for everyone. Refresh your browser every few minutes to see the latest picture. Click on the image to see a larger picture!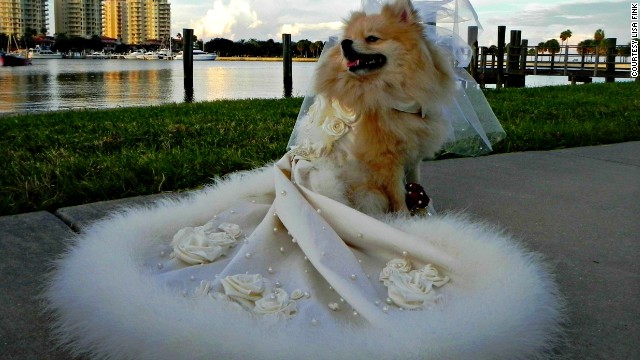 04/15/2013 (cnn.com)
(CNN) -- Tazi, a beautiful blonde, is getting married this summer in Tampa, Florida. When she walks down the aisle, she'll be wearing a $1,000 dress with feather and bead details. The groom, Shilo, will be wearing a custom-made suit.
Performance-enhanced dogs not tolerated at Westminster
02/12/2013 (www.foxnews.com)
NEW YORK – Scissors, blow dryers, bobby pins — they're as much a part of the Westminster dog show as commands, crates and treats. Take Sophie, for example. With perfectly trimmed pompoms and fluffed out fur, she's the very essence of poodle pulchritude. What Westminster won't tolerate, though, are PEDs — performance-enhanced dogs.
When Pills and Medicines Get Into the Wrong Paws
02/12/2013 (online.wsj.com)
Cases of accidental pet poisonings from human medications and supplements are on the rise. Along with Jack Eichinger, MarketWatch's Kelli Grant joins Lunch Break with a look at the latest numbers, and how you can keep your pet safe.
ALERT ALERT: Monopoly fans vote to add cat, toss iron tokens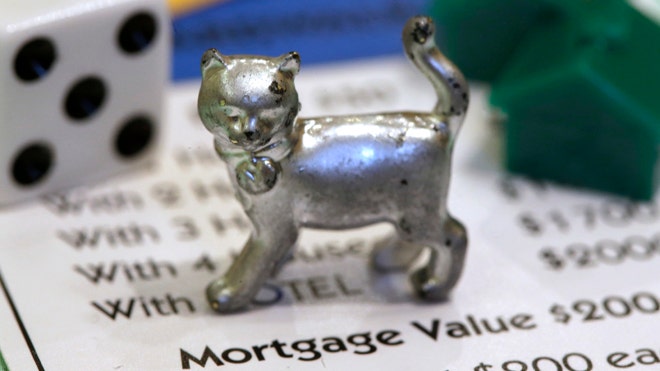 02/06/2013 (foxnews.com)
PAWTUCKET, R.I. – Scottie dog has a new nemesis in Monopoly after fans voted in an online contest to add a new cat token to the property trading game, replacing the iron, toy maker Hasbro Inc. announced Wednesday.
Quotes (Eastern Time) Delayed 20 Minutes

| | | | |
| --- | --- | --- | --- |
| Symbol | Price | Time | Change |
| INDU | 0.00 | 10:-176am | N/A |
| NASDAQ | 3498.965 | 5:15pm | +33.722 |
| PETM | 69.60 | 4:00pm | +0.42 |
| PETS | 13.16 | 4:00pm | +0.01 |
| IDXX | 86.40 | 4:00pm | -0.20 |
| SNY | 54.50 | 4:00pm | +0.29 |
| MWIV | 117.43 | 4:00pm | -0.91 |
| AHII | 0.00 | N/A | N/A |
| MRK | 45.99 | 4:00pm | -0.38 |
| CENTA | 7.72 | 4:00pm | +0.22 |
| WOOF | 25.07 | 4:00pm | +0.04 |
Stock Quotes Provided By Yahoo Financial
EVERYDAYCATS NEWS - Everydaycats.com
PENNY EIMS - DOG NEWS - Examiner.com
Animal Health SmartBrief